The poultry team at Crediton Milling have over 70 years of combined experience within the industry. Our specialists can use this to work with you and provide a tailored approach to suit your farm. Within the ever-changing environment of the industry, our specialists are on hand to help you succeed.
We are passionate about what we provide and together as a team we want to help you get the best from your flock.
Bespoke Nutrition
At Crediton Milling, we can provide a range of diets in either mash, pellet, or crumb form. Each diet is tailored to support optimal performance through all the stages of your bird's life.
We source the best quality raw materials possible, thus supporting optimum efficiency and performance on farm. All our rations are designed to support the different stages of a bird's life including:
Our high-quality crumbs, pellets and mash are designed to give birds the best start. Rearing is vital to a good performing laying flock, so it is essential that pullets are fed on the best quality feed.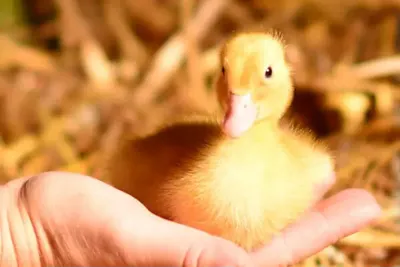 A whole farm and industry approach to farm management is used at this stage in the process. We like to involve other industry professionals, where necessary, to ensure the best performance is achieved.
We are specialists in the free-range layer market but also supply bespoke rations for a range of poultry species including:
Chicken
Duck
Quail
Turkey
Broilers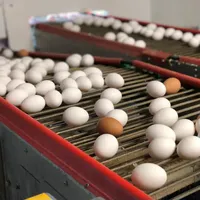 All our rations are adaptable to suit several production systems; multi-tier, flat deck, mobiles, and alternative systems. Every bird is different, so it is imperative to treat every farm separately and adjust feed according to bird weight, egg size, production, and other measurable targets.
We can source additives from an array of different suppliers according to the requirements of your birds. These range from products for gut health, to shell quality, to grit and oyster shell.
Grist
Grist presentation is a hugely important part of poultry feed. We pride ourselves in being able to provide a consistent and correct grist to ensure that it's presented in a form they want to eat.
Our years of knowledge give us the edge in making sure the mash is correct in uniformity and particle size.
"Presentation is key to optimal performance"
Whole Farm Management
The team at CMC are dedicated to the success of your farm and business and we will work closely with you to achieve the best results.
We have close connections with vets, pullet rearers, breed representatives and packers. As a result, we can easily adapt to any changes in the market. We are always looking at ways to improve performance and efficiency through an ever-changing industry – knowledge is king!
Egg Focus Service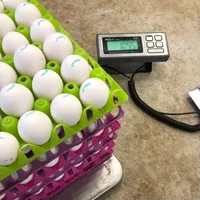 For our commercial farms, we provide an Egg Focus service where we gather data on a weekly basis to assess on farm performance. From this we can react quickly and accordingly to any changes required. The Egg Focus service concentrates on percentage lay and egg size so we can alter diets when needed.
This information is then plotted on a graph, against breed targets, and sent back to the producer. As a result, this keeps the dialog flowing between the CMC team and our customers, ultimately coming to a mutual agreement on ration changes.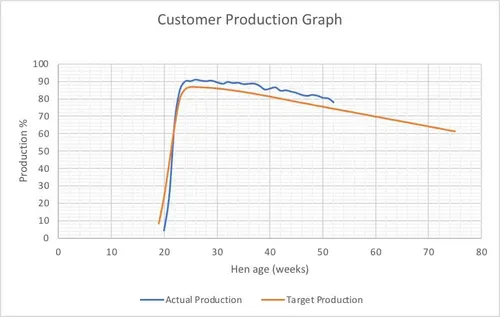 Crackless Egg
The CracklessEgg also helps determine where hairline cracks might be occurring as a result of issues in the system. This technology involves placing a replica egg in the nest box and following it through the entire system until it is packed on a tray and stacked.
The CracklessEgg sends a Bluetooth signal to a tablet which shows a real-time line graph, thus illustrating where cracks will be occurring. This technology has revolutionised reducing seconds on farm, thus saving the farmer potentially thousands of pounds in downgrades. On the left is an example of a chart produced on farm. Anything in the red zone is where an egg would crack.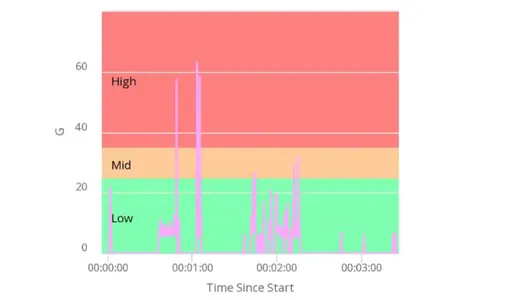 New Entrants
If you are looking to get into poultry, then give us a call. We can help with planning, costings, and all aspects of setting up a unit. We have years of experience and can guide you through the right process to help YOU set up a successful business.
---