Farming in Devon, Cornwall, Somerset, or Dorset? Our team of Ruminant Feed Specialists advise on Dairy, Beef, Sheep and Goat feed which is manufactured, and distributed throughout Devon and the Westcountry.
Our specially developed range of animal feeds are nutritionally balanced to provide all the animal nutrition benefits necessary to keep your stock healthy and productive.
Nutrition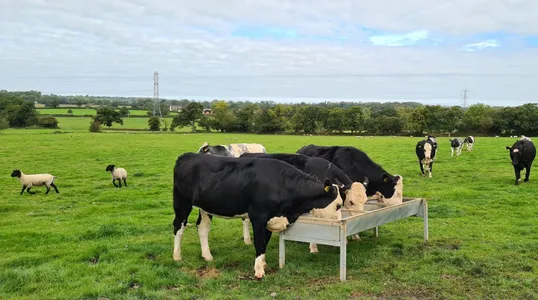 Our nutritionists and feed specialists are from hands-on farming backgrounds, either through ownership or management. We pride ourselves on our ability to deliver advanced practical solutions, tailored specifically to suit the needs of farmers, farm businesses and the animals of all ages on that farm. We appreciate the fine balance between optimising performance and maintaining health. We aim to deliver nutritional approaches targeted towards herd production, cow health and fertility.
Striving to keep up-to-date with the latest research and development, our team regularly attends national conferences and work with a wide network of collaborators, scientists and industry professionals that we regularly interact with. Learning from others is a vital part of agriculture and has been practised for generations. Crediton Milling work hard to build strategic relationships with our suppliers and industry partners. We work closely with our farming customers and the teams that are present on their farms, such as vets, bank managers/ accountants, equipment providers, semen companies, milk buyers and processors. To quote a great American author, Helen Keller,
"Alone we can do so little, together we can do so much."
At CMC our nutritionists continue to progress, utilising the latest nutritional software, combined with a proactive and innovative approach. We deliver bespoke solutions at farm level whether that be twice or three times a day milking or robotic milking, block calving or all year round, housed or grazed.
We offer a range of feeds available in bulk and bags, and in various forms (pellets, nuts, rolls, meals and blends.
Cow Management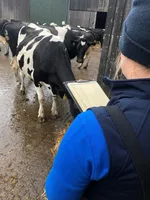 Locomotion/Mobility scoring
Our Focus Team are all certified members of the Register of Mobility Scorers (RoMS) and are available to score your herd on a regular basis. These results can be used to produce foot trimmer reports, reduce lameness and improve productivity. Being RoMS accredited means that we can provide you with an independent scoring that can be used for milk processor quality assurance purposes. All scorers are also able to provide cleanliness and lesion scoring if so required.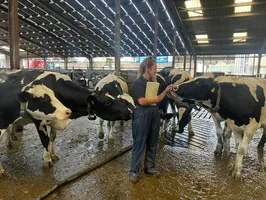 Condition scoring
Our team will body condition score your cows, usually at the same time as locomotion scoring. This enables both you and your CMC nutritionist to assess dietary effectiveness, as well as highlighting areas for improvement and ensuring proactive intervention.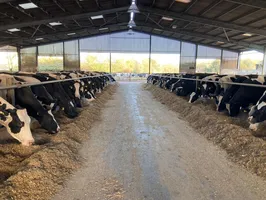 Costings
Costings are provided through Kingshay Dairy Manager. Monthly costings are provided free of charge for customers with the option of discounted upgrades, enabling access to forage costings, herd health monitoring and full farm costings.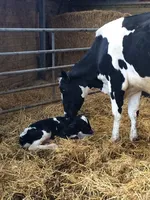 Fertility reviews
Fertility reviews are carried out using Dairy Comp 305. This provides useful insights into fertility performance. In conjunction with your vet, a fertility plan will be provided to help improve herd performance and profitability. This service also allows you to get more out of your milk recording data and get a real handle on your dry cow management.
Cow signals

Our team are all Cow Signal trained and we have two CowSignals® Masters. Our years of practical experience is also supported by academic qualifications. The team can help you understand the reasons behind what you are seeing on farm – your cows will always tell us!
Calf Weighing (Weighband)
The biggest measure for performance in young calves is daily live weight gain (DLWG). We highly invest in these future profit generators as their feed efficiency is so much greater between birth and 12 weeks of age. We aim for a minimum DLWG of 0.8kg per day and in order to achieve this we need to manage, measure and monitor. This can be done using weigh cells but another very effective method is to use a weighband. This is a service we are able to offer you as a customer of Crediton Milling.
Performance review
This is a combination of all the above services, providing you with a report that covers not only the financial but physical performance of your unit. It highlights key areas of improvement, thus enabling you to prioritise and target your investments to ensure your business is adaptable and resilient.
Additional Products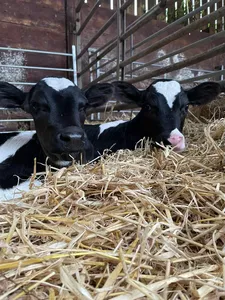 Working with some fantastic suppliers, we are able to offer a varied range of products to accompany our feeds. From milk powder to get your calves off to the very best start, to feed additives to solve a potential problem, to grass seeds to enhance forage provision on your farm, we have got all your farms requirements covered.
We work with our suppliers to provide the following and more:
Calf milk replacers
Minerals
Protected Fats
Yeasts
Salt
Molasses
Limestone
Urea
Silage inoculants
Slurry additives
Seeds
Fertilisers
Give us a call to discuss your requirements.
---